Q-VIEW QSL Card Holders

Display your QSL cards for all to see. Our Q-VIEW QSL holders will display 40 QSL cards. Each package contains 2 wall display holder. Each wall display will hold 20 QSL cards.
$14.95 for the set of 2
Click here for US Card Holders.


Click here for INTERNATIONAL Card Holders.

<!img src="http://www.artscipub.com/bookgifs/qviewholder.gif">


---
---

Artsci has been producing books for the Amateur radio community since 1989.
Our straight forward drawing and instructions make the most complicated aspects of amateur radio simple to understand.

Artsci started in 1978 as the first software producer for the Apple // computer.
In 1996 we started artsci.net, a full service Internet provider.

Click here for a history of Artsci

Here are some of artsci's programming history
Click here for Epson HX-20 Blackjack
---
Artsci Inc • POB 1428 • Burbank, CA 91507 •(818) 843-4080
---
Repeater MapBook
17th Edition

Now Over 20% Bigger! Every Page is New!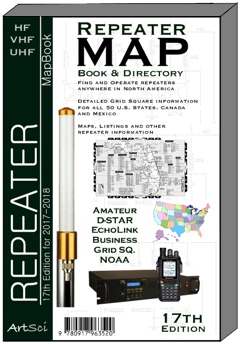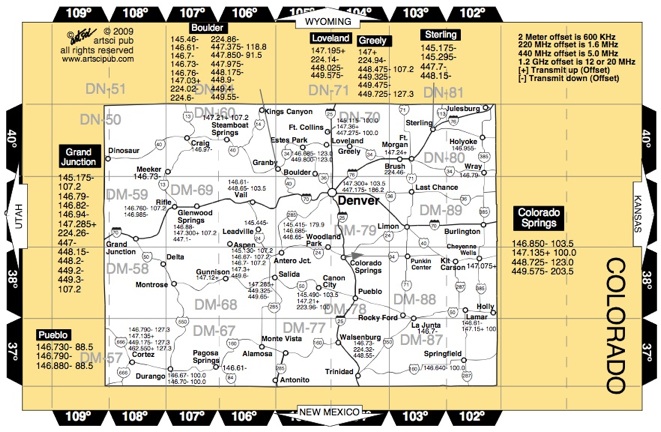 The Repeater Mapbook contains locations of thousands upon thousands of open repeaters throughout the U.S., Canada and Mexico. These DETAILED maps show all highways and major cities in each state. A PERFECT travelling companion.

Including OPEN Business band repeaters.
$17.95


Click here to Purchase.
Join Now only $20 per Year
www.artscipub.com/repeaters
Sign up Now and get Both Print edition and on-line access for $30.00
Available Direct from Artsci
And from Your Favorite Ham Stores:
Ham Radio Outlet
Universal Radio
Radio City, Inc.
H.S.C. Electronic Supply
---
Radio/Tech Modifications
Modifications are presented that increase the radio's frequency transmit and reception coverage. Modifications are presented in concise, easy to follow, instructions.
14A
<!IMG SRC="http://www.artscipub.com/bookgifs/rtm14a-1.gif" border=0 width='100' >

Out OF STOCK

Available on-line only


For Kenwood, Icom and Scanners
For: Available at Ham Radio Outlet
Click here for more info

14B

For: Alinco, Standard, ADI (Premier), Azden, K D K, Ten Tec, Ranger, Uniden, Radio Shack, RCI and Heathkit
Available at Ham Radio Outlet
Click here for more info
The two volume set contains modification information for all popular handy-talkies, mobile, and base stations.Additionally, alignment controls for many of the radios are presented in graphic line drawings.
$19.95 Each

These Modifications are available on-Line! Click here for more information.
---
Lost Users Manuals
NOW Available on-line as part of the RADIO MODIFICATIONS SITE.
www.radiomods.com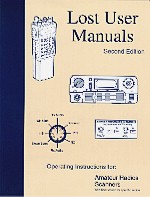 Lost the manual for your HT or Mobile rig?
Did you purchase a used radio and it did not come with a manual?
Do you have the manual but still can't work the radio quickly?
"LOST USERS MANUALS" are now available on-line, they contains operating instructions for all the older amateur radios and scanners.


For: ICOM, Yaesu, Kenwood, Alinco, Standard, Uniden
These Manuals are available ONLY on-Line! Click here for more info.
---
• Simpleton's Guides
• Amateur Manufactures Database
---
Recommend artscipub.com To Your Friends



---
---
Order (Secure!) on the Net
Artsci books are available in stores or directly from artsci
Contact US

Used or Never Opened Items
Comet CM-300 Mini RF Meter 220-230MHz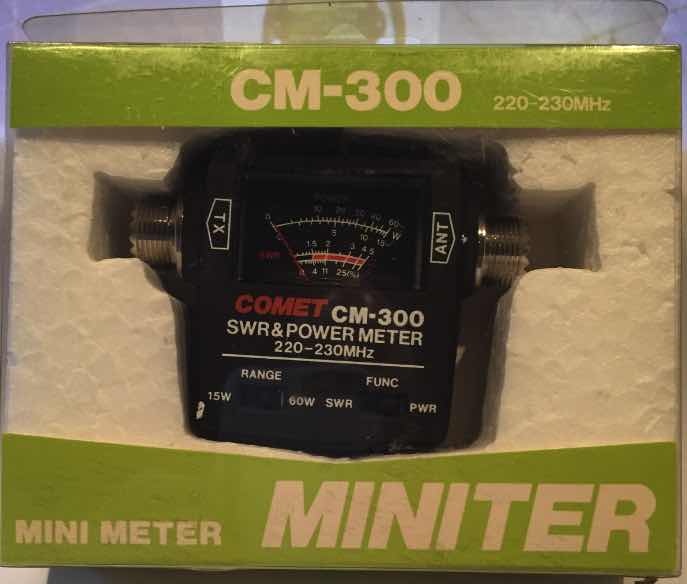 Comet CM-300 IN-LINE SWR and Power Meter 220-230 MHz 15W-60W Input. So-239 connectors. ONLY ONE Left. New in Original Package, Never Used Owner: N6MQS, California SHIPPING INCLUDED (US 48 States) $40.00


---
TVC12G ATV Down Converter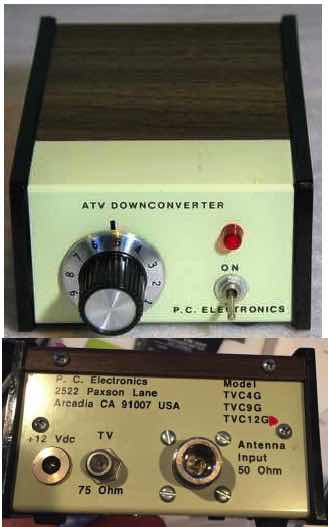 P.C. Electronics 1,200 MHz down Converter. Used but Working. Need 12 Volt Power. Converts to RF Signal channel 3 or 4. ONLY ONE Left. Shipping Included. $45.00


---
TS-32P Com Spec TS-32p ctcss encoder decoder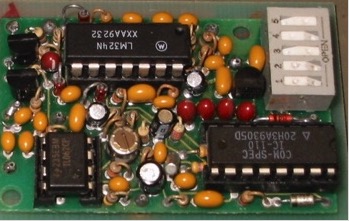 Comm Spec TS-32p ctcss encoder decoder Original packaging -BRAND NEW, Never used. Contains data sheet and cables. Easy to install and use. Can be used as a SPEAKER MUTE or CAN BE USED AS A SIMPLE REPEATER CONTROLLER!!! See design Click Here For Data Sheet Three LEFT! Encode/Decode boards and manuals, in the original NEW Packaging.
-- Dip Switch programmable CTCSS encoder-decoder for use in FM transceivers.
-- Select from 32 CTCSS tones.
-- Hookup is made with color coded wires Included
Click here for pdf instruction sheet
$45.00


---

QSL Cards
Also, Custom State Blow-up available for states: AL, AZ, CA, CT, FL, GA, HI, IL, IN, KY, MA, MI, NE, NC, MN, ND, NV, NY, OH, OK, PA, TN, TX, VA, WA,
---
---