Members Sign in
---
Search by: Callsign, Comment, Frequency etc.
Popular Searches:
D-Star • EchoLink

---
---
Suggest  a Repeater
---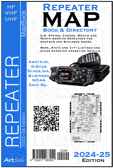 MapBOOK 2023-24
The 2023-24 Repeater Mapbook#20 contains locations of every open repeaters throughout the U.S., Canada and Mexico. These DETAILED maps show all highways and major cities in each state. A PERFECT travelling companion.
---
Errata.
The Oregon Map was mis printed in the 2022 Edition.
Click here to see and Print the correct Oregon Map .
---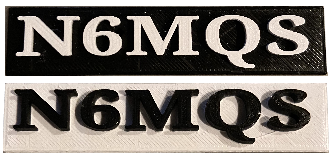 3D Call Sign Plaques
Get your Call sign 3D printed on a plaque. The Height is 13/16th Inches, width is 3.5 - 6.5 inches, depending on quantity of letters (up to 12). Its 3/16 deep.
---
---
---